Although Help In Tech is a technology blog, our focus is mainly on application recommendation, as well as offering tutorials and useful tips for the end user.

Our mission is to make technology your ally in the most diverse tasks of day-to-day or work, besides informing about the main news of this sector.
Our content combines the technical side with the simplicity that the less advanced user needs to understand quickly and simply the information we want to pass on.
Who leads the project?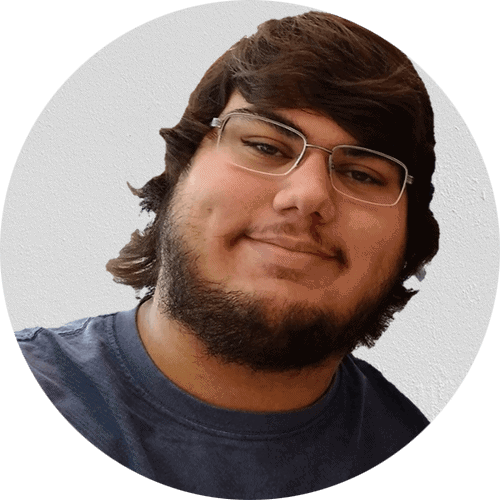 I, Gustavo Guerra , am the founder and chief editor of this blog, responsible for most of the content published here and on social networks.
I am a big fan of technology, already having extensive experience with the most diverse environments, systems, applications and hardware on the market.
Since I was a little boy, I built my own PCs, formatting them and installing Windows or Linux. I've had several Android smartphones, some iOS devices (iPhone, iMac and Macbook), and 3 Sony consoles (PS1, PS2 and PS4).
On the personal side, I'm from São Paulo-SP (Brazil), and in my pastime I like to watch movies and series, besides occasionally reading some comics and books. I'm also a fan of online games from PC, console or mobile.
Why create Help In Tech?
Most of the technology blogs that I follow are mainly focused on news, and a minority of them bring some content in the form of tutorials, analysis, comparatives or tips.
I realized then that there was an opportunity to create a project that would meet a need that I had, find relevant information about apps, devices, tips and others.
Then, in 2020, Help In Tech was born, a technology blog that will not focus mainly on news, but content that solves problems or brings suggestions to users.
Follow Help In Tech!
Stay on top of all the news on the blog, follow us on social media, and get access to exclusive content there!
#HelpNetwork and #RedeAjuda
Are you a helpful person? Have you browsed a lot of content here from Help In Tech? So you must have noticed that several links are to blogs that also have "Help" or "Help" in their name, right?
If you noticed this, know that it is not a coincidence, since these are other projects from our blog network #HelpNetwork (international) and #RedeAjuda (Brazilian).
That way we can complement our content with the same quality and editorial line that you already know. In addition to transitioning the audience between our sites in a natural way.
After all, technology is all about content creators and digital influencers, correct? So you will see many links to Help Creators, our blog focused on this niche.